INTERNATIONAL

Dog TRAINER SCHOOL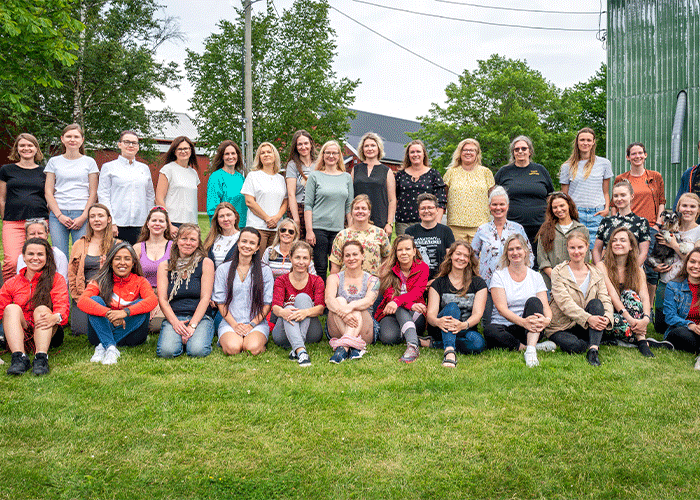 Whether you're new to the field or an experienced trainer looking for advanced expertise, our carefully crafted online courses provide hands-on learning experiences that will help you achieve your goals.
A 4-level based online International Dog Trainer School
Is this education right for me?
Do you want to become a professional dog trainer and specialise in the field of behaviour and a dog language?
Do you want to work part-time or full-time training dogs and owners, and also offer private consultations as a behaviour specialist?
Are you already working as a dog trainer and want to specialise and acquire more science-based knowledge?
If you answered yes to any of these questions, this education might be the right one for you!
Our courses were developed by experts with decades of experience, who understand that each dog is unique and needs to be treated as such.
What makes us truly unique is our global scope: our student body comes from more than 50 countries around the world! The wide range of perspectives found here creates an exchange of knowledge like no other school can offer. Our students benefit from this diverse environment as they expand their network with colleagues from all walks of life—discovering new solutions along the way.
Prices and payment
Level 1: €590/$560  (from 2024: €650)
Level 2: €590/$630  (from 2024: €750)
Level 3: €950/$1000  (from January 2024: €1100)
Level 4: €1250/$1345 (from January 2024: €1400)
Optional 5-day practical in Norway:
575 €/605 $
A non-refundable deposit of €100/$100 is payable upon registration.
Payment in instalments is available subject to a small additional charge.
For payment plan see registration form.
The price includes all teaching, support and access to our online teaching platform.
Books, travel and board are not included.

The Level 1 course at the Nordic Education Centre for Dog Trainers has been a real eye-opener for me! This is exactly how I think we must see, treat and train our dogs. The dog's well-being is central and of the utmost priority.
Stella van Tongeren, The Netherlands

I enrolled for Level 1, knowing the teachings originate from Turid Rugaas' life work. My expectations have been met. I was able to get a better connection with a pair of foster dogs I only had for a total of three months. Excited to dive deeper and continue through the levels!