International dog trainer school
Specialising in behaviour and problem solving
IDTS
High-quality education that will give you excellent theoretical knowledge and practical skills in dog training and dog behaviour.

→
Free resources
To help you develop your dog training skills and broaden your knowledge about behaviour and problem solving, we have some free resources for you.
→
Webinars and lectures
Live webinars and recordings from our teachers.

→
BLOG
Nordic Dog Trainer Blog
WHY
Why study dog training?
Career
Become a professional dog trainer and specialise in the field of behaviour and dog language.
Knowledge
This high-quality education will give you excellent theoretical knowledge and practical skills in dog training and dog behaviour.
Work with dogs
Work part-time or full-time training dogs and owners, and also offer private consultations as a behaviourist.
Your own business
Upon completion, you will be able to start your own dog training business or apply for work with other schools.
Specialize
If you are already working as a dog trainer and want to specialise and acquire more science-based knowledge.
Diploma
Upon successful completion of the course, participants will be awarded a diploma.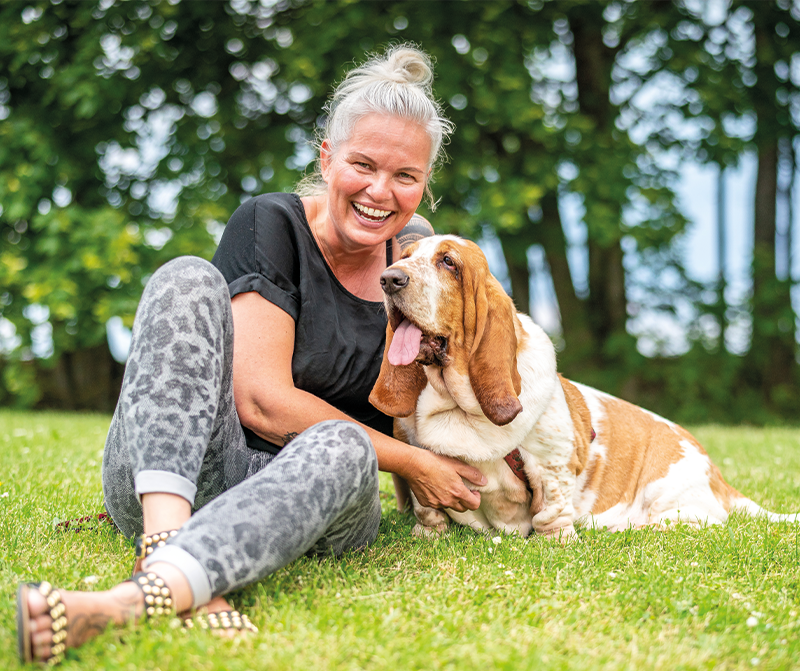 ONLINE COURSE
Level 1 – IDTS
This introductory course is open to anyone with an interest in dog behaviour. You do not need to have your own dog to attend the course.
WEBINAR RECORDING
Problem solving webinar with Turid Rugaas: Walk nice on leash
A 55 min. webinar about how you can train your dog to walk nicely on a loose leash, based on Turid's own book: My dog pulls. What do I do?
CHOOSE US
Why Learn With Us?
Ethical standards
Adhering to the highest ethical standards, we offer high-quality online and in-person education to dedicated dog lovers from around the world.
Philosophy
Our philosophy is based on the work of Turid Rugaas and an understanding of dogs' calming signals.
Values
Our core values are:
Truly understanding the needs and behaviours of dogs

Humane and stress-free training based on the latest scientific research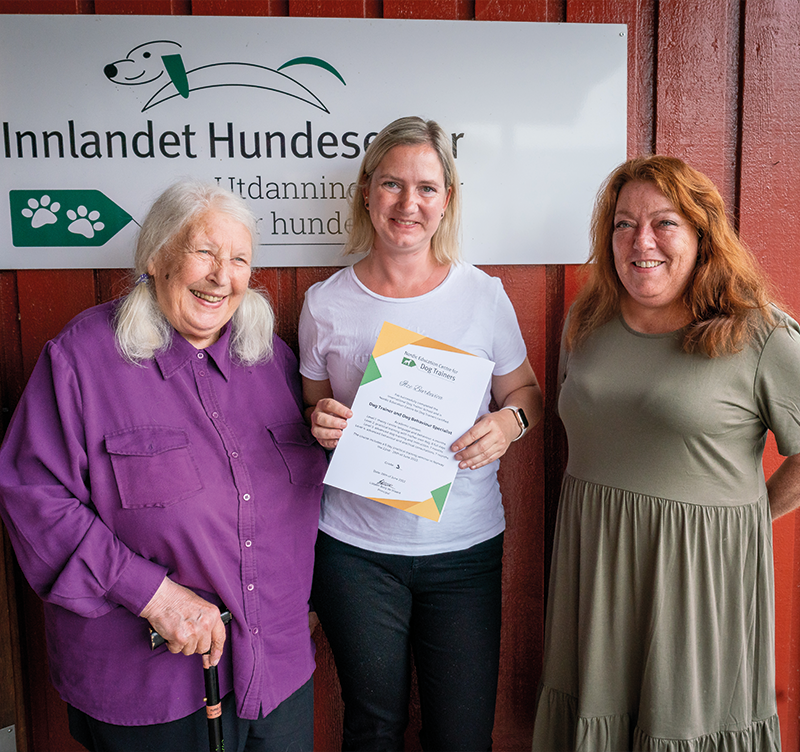 About US
Our Story
Our school is based in Norway, but we are educating dog trainers and behaviour experts from all around the world.
Lisbeth is Principal of the International Dog Trainer School and the founder of Nordic Education Centre for Dog Trainers. She has 21 years' experience with problem solving and behaviour in dogs.
TESTIMONIALS
What Our Students Say

This course is an absolute must for anyone who shares their life with a dog. Learning the language of my dogs in a relaxed, friendly and knowledgable atmosphere with great teachers has led to a greater understanding and an even stronger bond.

I don't know how you did it but you created an amazing combination of useful information, practical work and how to develop a deep understanding of the nuances of dog's reactions — and all of this in a friendly and positive atmosphere!