International Dog Trainer School
Specializing in behaviour and
problem solving
World wide international dog trainer school:
Number of countries our
students come from
Number of years educating dog trainers and behaviour experts
We offer high-quality online and in-person courses and education worldwide for dedicated dog lovers with a high ethical standard.
Our foundation is the philosophy of Turid Rugaas and the knowledge of calming signals.
Our main values are:
a true understanding of the needs and behaviours of dogs 

humane and stress-free training using up-to-date science-based methods
High quality education that will give you excellent practical and theoretical skills of dog training and dog behaviour.
We offer courses and seminars
online and in-person in Norway and Europe.
Attend our online courses
from anywhere in the world!
Say hello to our teachers AND MENTORS
Our team are looking forward to get to know you and your dog.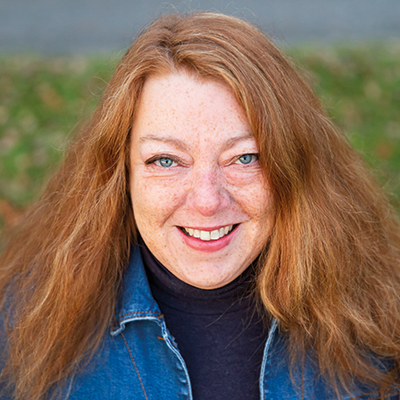 Lisbeth Borg De Waard
Owner and manager
Principal for the International Dog Trainer School and founder of Nordic Education Centre for Dog Trainers. 19 years experience with problem solving and  behaviour in dogs. Sertified dog trainer from the world famous international dog trainer Turid Rugaas. Former college-university teacher in Norway.
Chair of PDTE (Pet Dog Trainers of Europe).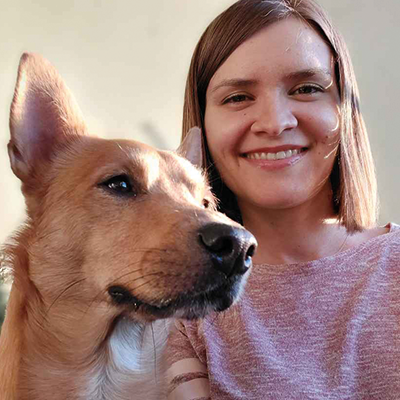 Elena Kichinskaia
Office Manager, teacher level 1 and 2 and mentor
Elena is born in Russia and lives in Tallinn, Estonia and is a language-ninja speaking fluent English, French, German and Russian. She is a Nordic Dog Trainer Graduate and has since worked as a trainer and behaviourist, and is a co-founder of "Redog". She has attended a long list of courses including specializing in Dog Aggression and Sensory Integration.
Elena is continuously updating her knowledge by attending various courses and in-house training.
She is extremely well organized and provide excellent customer support, and we are very happy to have her on our team!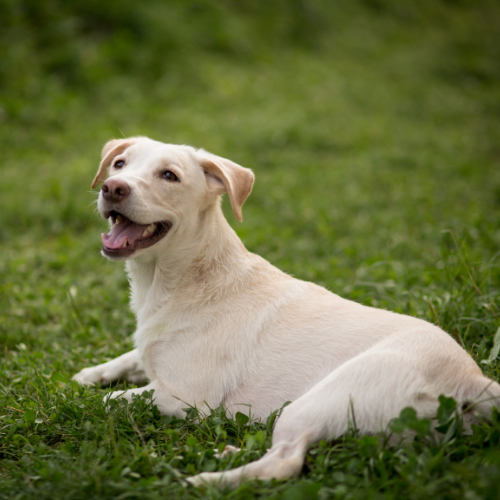 Jonas Christiensen
Faculty member and quality manager
Developing courses for the Norwegian army, police and paramedics in addition to teaching at the Norwegian dog trainer education.
Specialises in pedagogy, instruction methods, course quality and first aid for humans and for dogs.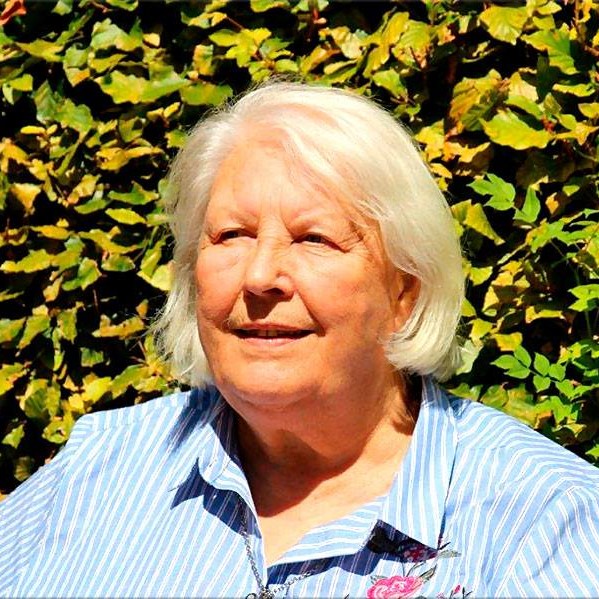 Turid Rugaas
Author and dog trainer
Turid Rugaas is a Norwegian author and dog trainer. In 1992 she started educating other dog trainers and giving seminars. Since then she has conducted workshops in 12 different countries with students from 24 countries.
Turid has published several books and DVDs including the popular best seller On Talking Terms with Dogs. She has identified some 30 calming signals to explain the communication of dogs, that have since helped many dog trainers, behaviourists and ethologists understand dog language.
On 27th Nov, 2017, Rugaas was awarded the King's Badge of Honour, by the Norwegian King, HM Harald VI for her contributions over the last 40 years in the field of canine behaviour.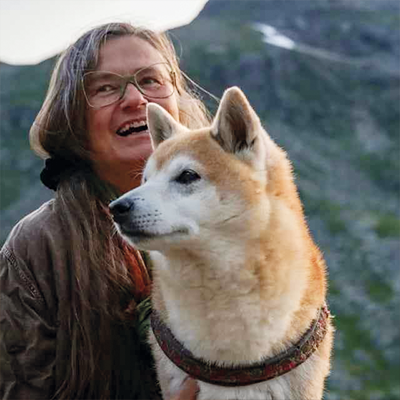 Anne Lill Kvam
Sertified dog trainer and nosework specialist
Anne Lill Kvam's passion has been training dogs for search and rescue since 1986.
Student of Turid Rugaas's school, she has worked as a full time instructor since 1996. From 1997 to 2000 she worked in Angola for the "Norwegian Peoples Aid" organization for the clearing of anti-man mines.
Anne Lill has her own dog training school in Norway, China and Taiwan and is a highly sought after international speaker in the fields of scent discrimination, behaviour and problem solving.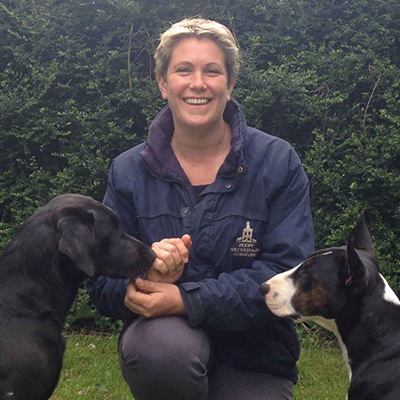 Dr. Amber Batson
Teacher level 4
Dr. Amber Batson graduated from the Royal Veterinary College, London as a veterinarian and surgeon in 1999.
She has researched companion animal welfare, including subjects relating to responsible pet ownership, and psychoneuroimmunology, a branch of veterinary medicine that deals with the influence of emotional states (such as stress) and nervous system activities on the immune system. Dr. Batson has undertaken voluntary work for international animal charities including a position as welfare consultant for WPA.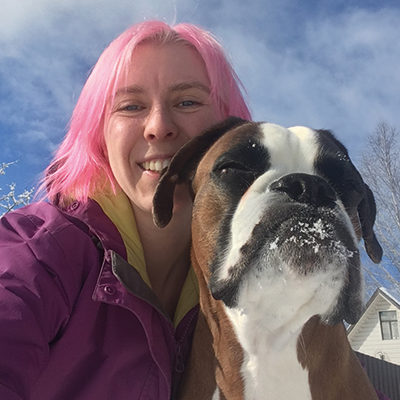 Tanya Vishniiakova
Teacher level 2
Tanya is a Nordic Dog Trainer graduate and has been working with dogs for more than 10 years. She has a impressive long list of courses she has attended about dog behaviour, training, dog language and health. She has been teaching school children about dogs for a number of years, and is working full time with different projects in Russia including education, training and behaviour consultations.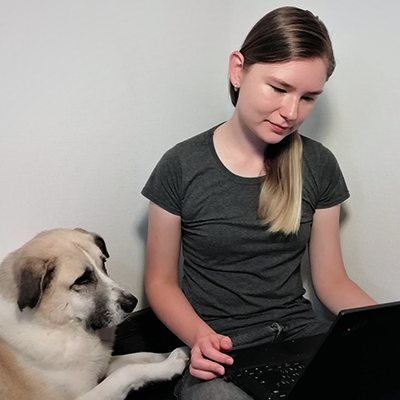 Lyubov Elupova
Teacher level 1 and mentor
Originally from Russia, now living in Bulgaria with her rescue dog Heidi. She is a graduate from Turid Rugaas International Dog Trainer Education in Spain and a co-founder of the Smiling Leash Project. Lyubov has several additional courses in dog behaviour and training including specializing in dog aggression and in puppy courses. Lyubov is working full time with individual consultations and classes in Sofia, Bulgaria and teaching at Nordic Dog Trainer.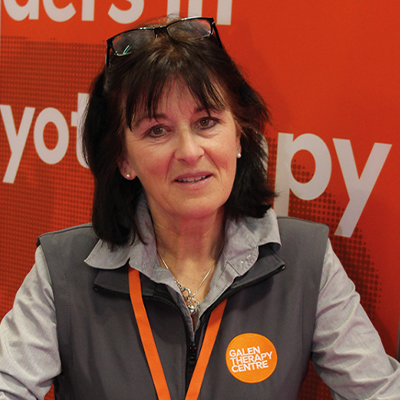 Julia Robertson
Teacher level 3 and 4
Julia Robertson is the founder and global head of the Galen Myotherapy organisation. Established in 2002, Julia was one of the very first in the UK to treat and understand the effects of adaptive change in dogs.
In this time she has treated over 8,000 dogs and trained hundreds of people in Galen Myotherapy techniques. She is considered an expert, pioneer and leader in her field of Canine Myotherapy both in the UK and worldwide. 
Julia is a published author of three books and has produced two DVD's including 'Tongue to Tail' which was the winner of the coveted US Maxwell Award – from the Dog Writers Association of America in 2012.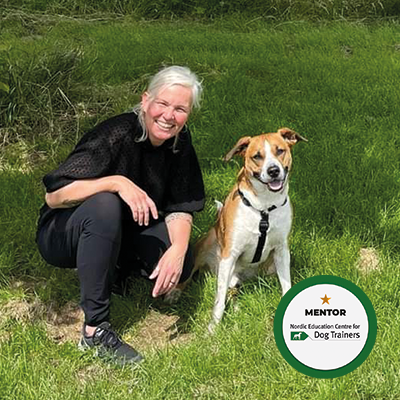 Stella van Tongeren
Netherland | Dutch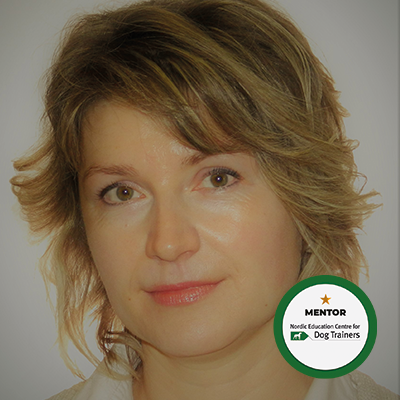 Sirle Sillaste
Estonia | Estonian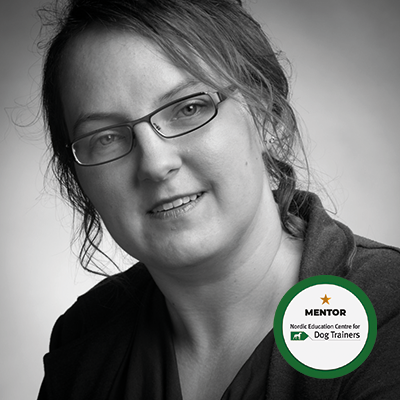 Vivian Vermetten
Netherland | Dutch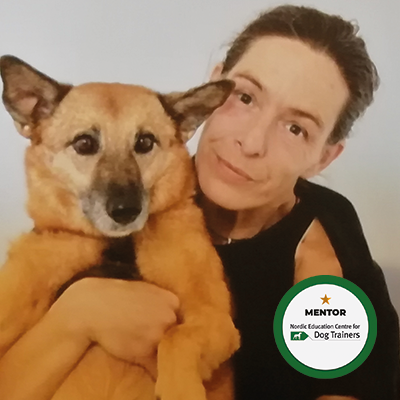 Silke Strasser
Austria | German and italian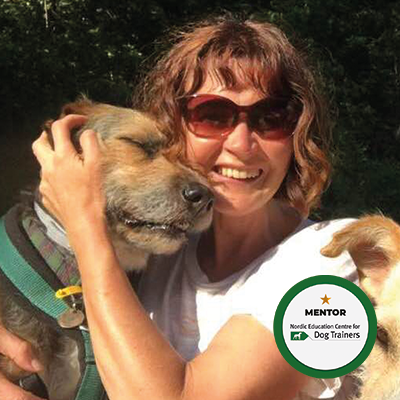 Sarah Cullen
Switzerland | English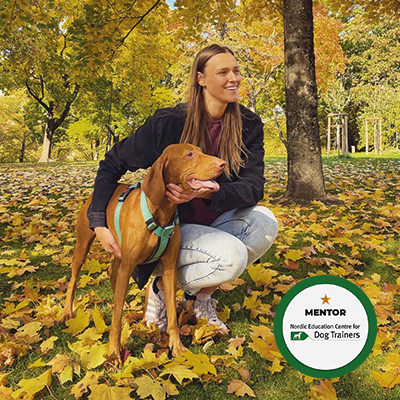 Laura Celmara
Latvia | Latvian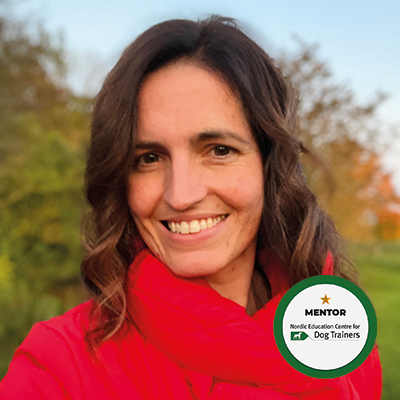 Ieva Romanova
Latvia | Latvian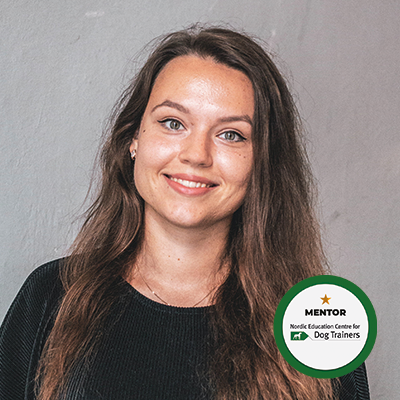 Gerlin Gil
Estonia | Estonian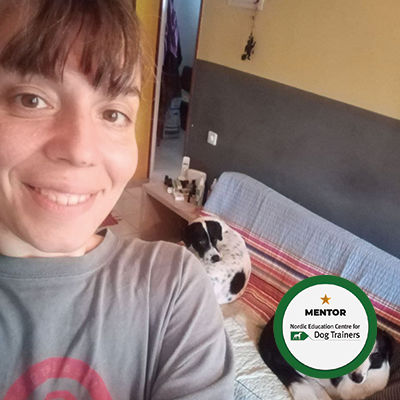 Evy Kapanieri
Greece | Greek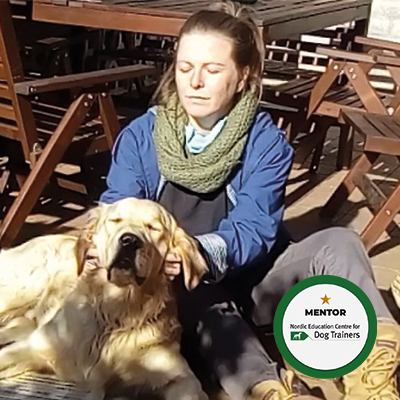 Sophie Cierpucha
France | French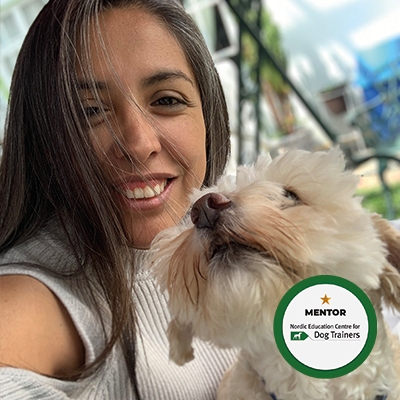 Sandy Guevara
Mexico | Spanish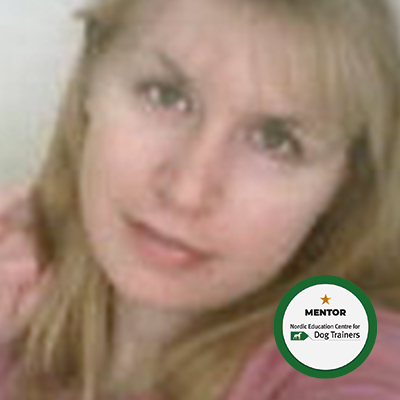 Janne With Lejstrup
Denmark | Danish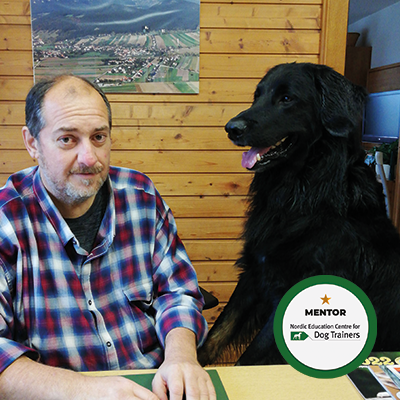 Robert Kotrc
Austria | German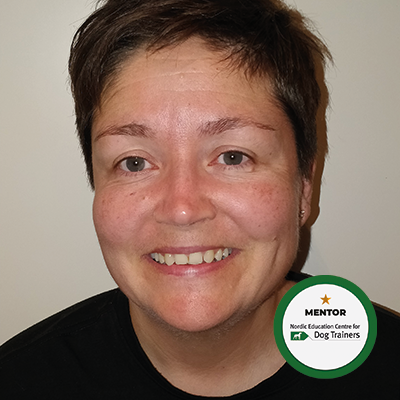 Janne G. Jensen
Denmark | Danish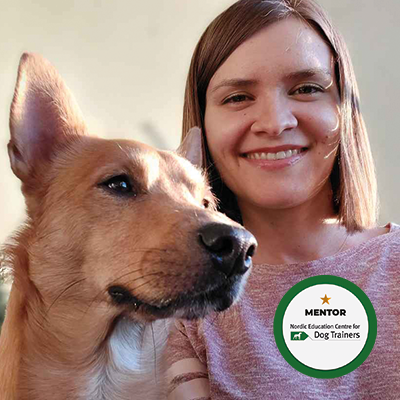 Elena Kichinskaia
Russia | Russian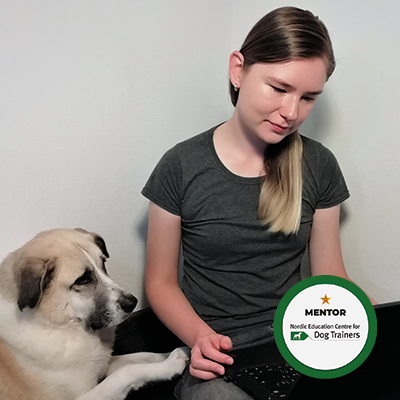 Lyubov Elupova
Russia | Russian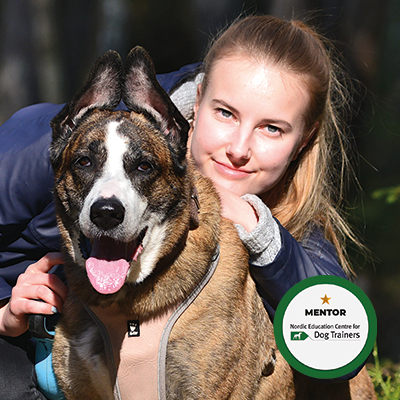 Britt Purdelo
Estonia | Estonian
or call us at + 47 99 04 28 03.
Our customer service can reply in
English, German, Russian and French.