Starting the 17th of April
introduction to dog behaviour,
dog language and problem solving.
Our internationally-renowned dog trainer school offers exceptional value for your investment while upholding the highest ethical standards in the field.
Be a confident dog trainer and learn up-to-date and science based training methods based on the Nordic C.A.R.E program.
Whether you're a dedicated dog parent looking to provide your furry friend with the best possible life or an aspiring dog trainer looking to enhance your knowledge and skill set, our course is the perfect fit for you!
Get the knowledge, confidence and skills to truly understand dog behaviour and train with the highest ethichal standards.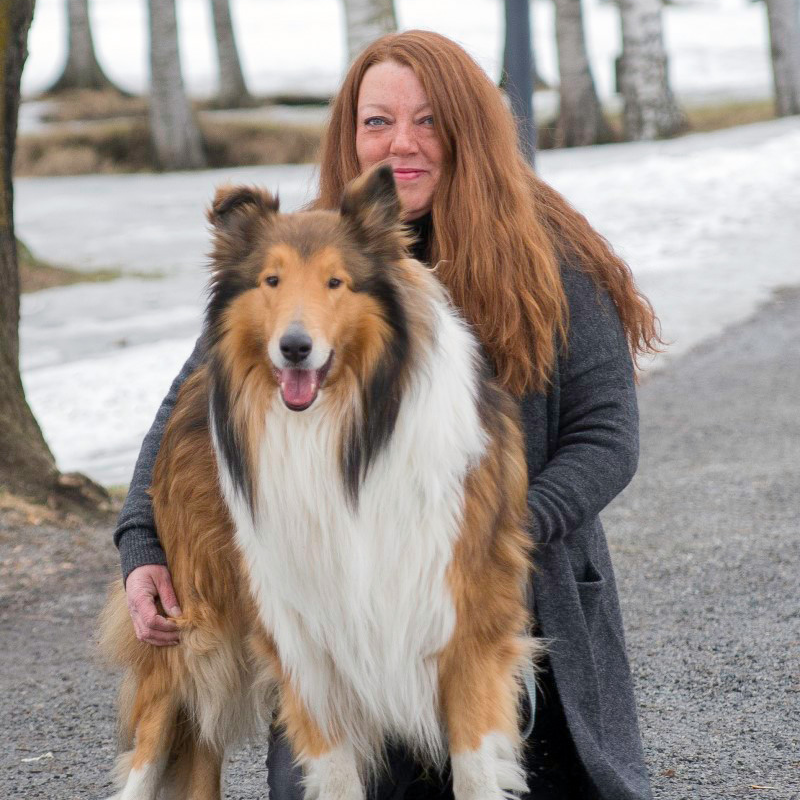 A 20-week online course in English
(no travelling required)
A practical guide to the world of dog behaviour
Over 25 hours of lectures by world-renowned experts
10 live online question and answer (Q&A) sessions with our teachers (with recordings available if you cannot attend live)
A live online course in observation of dog language taught by Turid Rugaas, the author of "On Talking Terms with Dogs"
Access to mentors via email in 12 different languages
An opportunity to become part of an international community of passionate dog lovers
A certificate upon successful completion of the course
Upon registration you get immediate access to 4 great bonuses!
Value 80 Euro/85 USD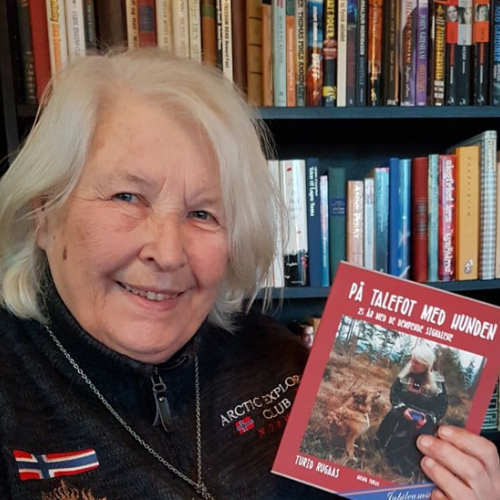 BONUSES:

4 recorded webinars by Turid Rugaas:
• Why Do Dogs Bite?
•  Walk nicely on the leash
•  Passing other dogs
•  How to train home alone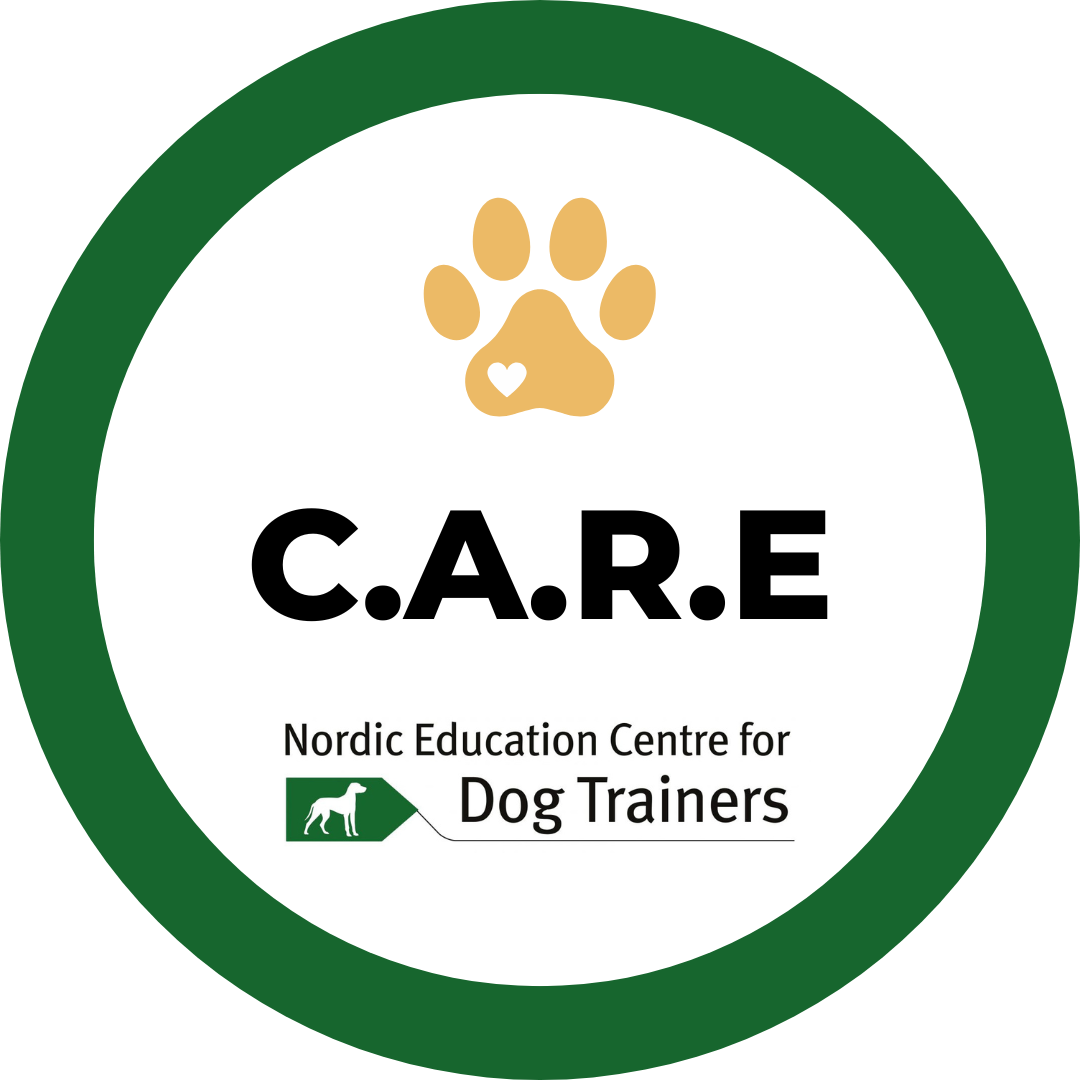 EXTRA BONUS!
3 months free membership 
Dog C.A.R.E Community 
You will get free access to our brand new 
online community and courses opening 
in June!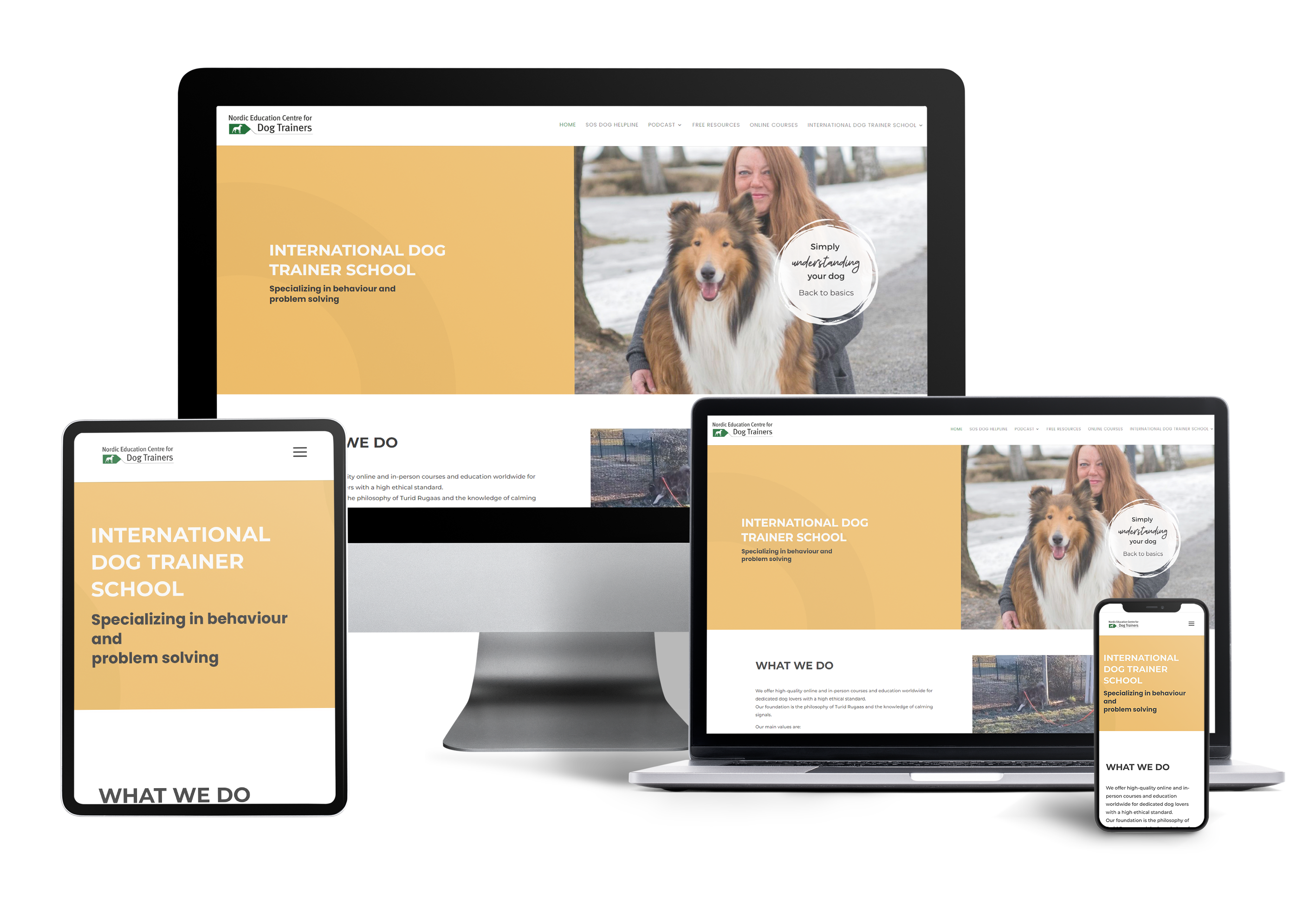 The level 1 course at the Nordic Education Centre for Dog Trainers has been an eye-opener for me!
This is exactly how I think we must see, treat and train our dogs.
The dog's well being is central and of the utmost priority.
I have learned so far to see a dog as an individual, with his needs and wants. How we can influence the quality of a dog's life by making some adjustments, to have a happier, healthy dog, to be a perfect and loving companion.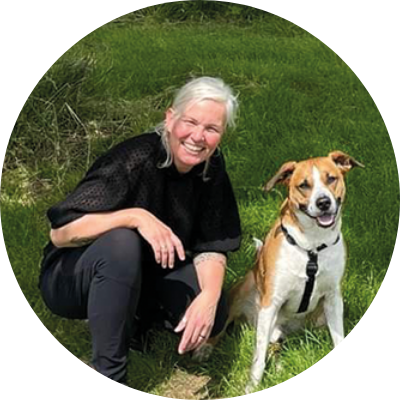 Stella van Tongeren
the Netherlands
I always had this deep impression that I had a gift for communicating with dogs… This training allowed me to understand why and to go even further.
Level 1 of the Nordic Education for Dog Trainers allows you to see the relationships between dogs and between humans and dogs in a new light. A non-anthropocentric prism of view, respectful and a source of intense joy.
I recommend for those who love dogs deeply. A door that leads you to another world… and from which we do not want to return.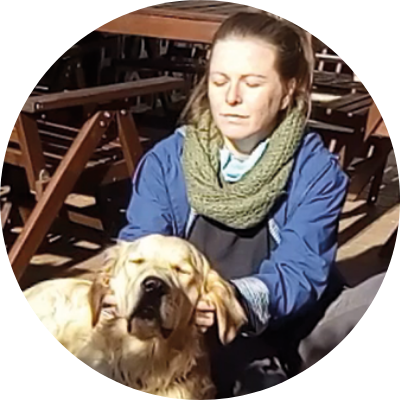 This course is an absolute must for anyone who shares their life with a dog.
Learning the language of my dogs in a relaxed, friendly and knowledgable atmosphere with great teachers has led to a greater understanding and an even stronger bond.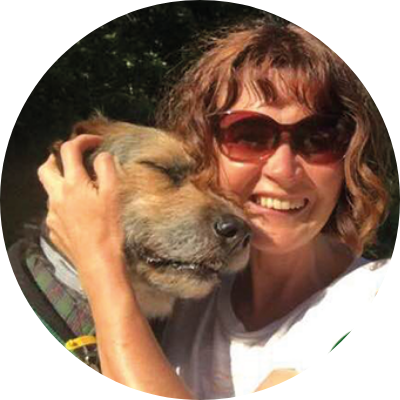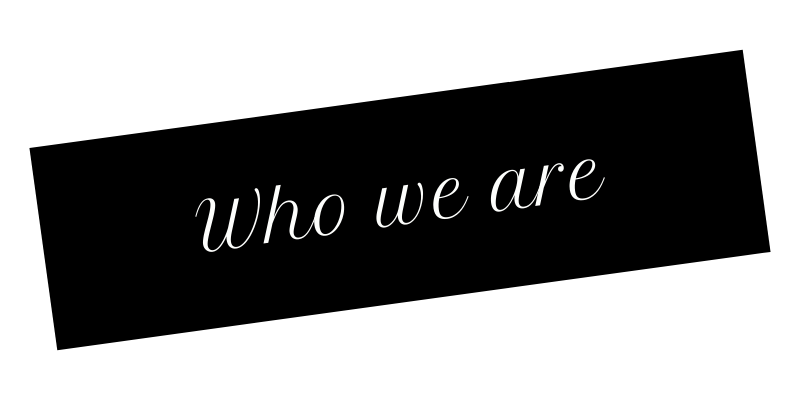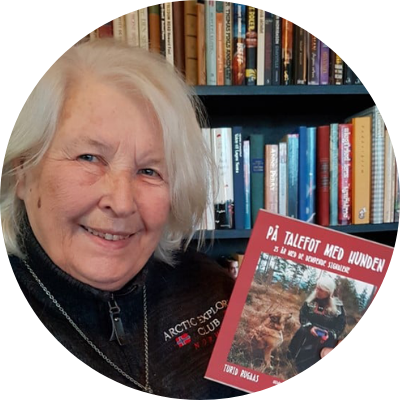 Turid Rugaas
Dog trainer and author of "On talking terms with dogs (Norway)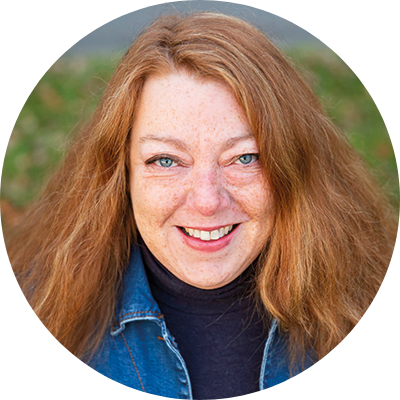 Lisbeth Borg de Waard
The school principal, dog trainer and behaviour specialist (Norway)
Anne Lill Kvam
Dog trainer and author "The Kingdom of Scent" (Norway)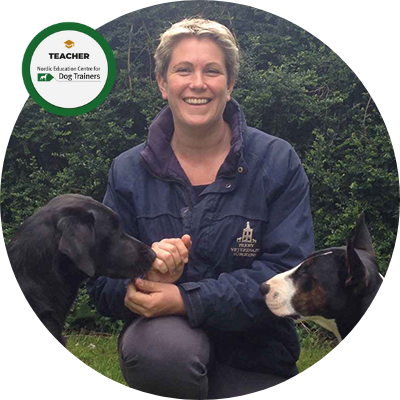 Dr. Amber Batson
BVetMed MRCVS, veterinarian and behaviourist (UK)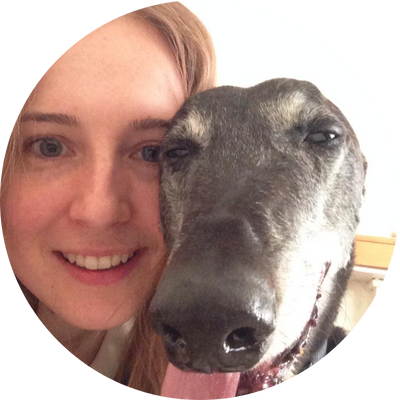 Stephanie Rousseau
Dog trainer and canine behaviour consultant based in Dublin.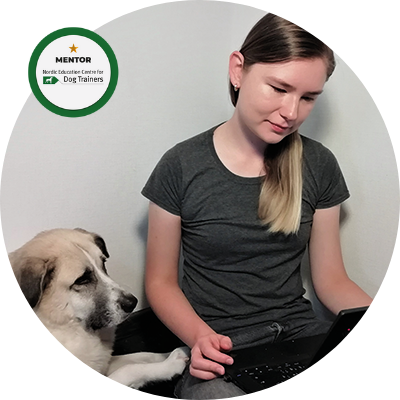 Lyubov Elupova
Dog trainer and behaviour specialist (Estonia)
Nordic Mentors – will help you in French, Spanish, Greek, Italian, German, English, Danish, Dutch, Latvian, Estonian, Lithuanian and Russian languages.
Dog language: calming signals, aggressive signals/distance increasing signals and barking

Canine communication and our body language

Rewarding and positive interactions
Natural dog behaviour and instincts

The canine ethogram

The puppy, the young dog and the senior dog
STRESS AND PROBLEM BEHAVIOUR IN DOGS:
Aggression, fear and anxiety in dogs

Stress in dogs

Problem-solving

Health: pain in relation to behaviour
Walk nice on leash and the use of harness

Nosework, mental activities and enriched environment

Social walks

Desensitisation

as a training method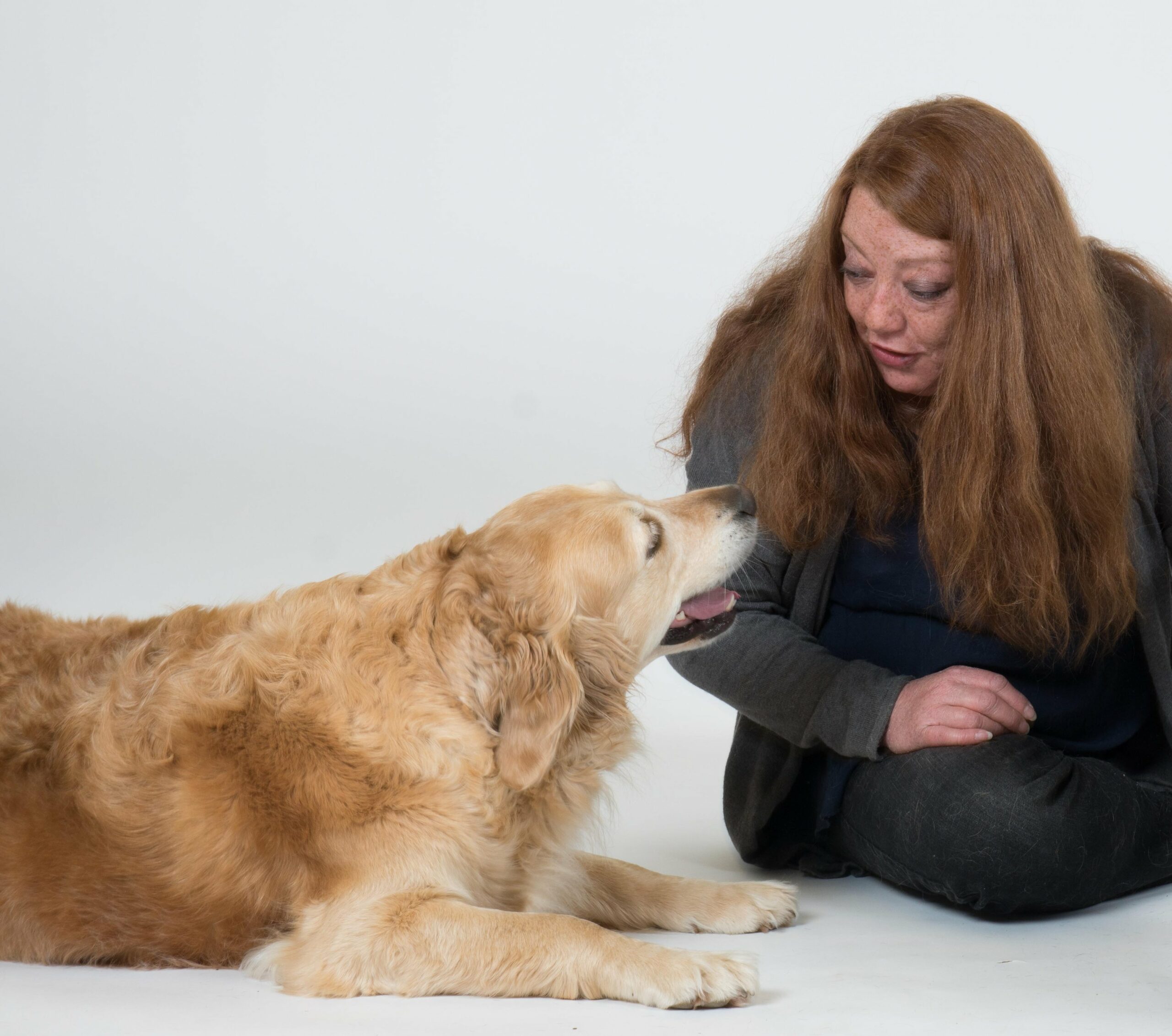 This a 100% online, home study course.
Approximately 22 hours of pre-recorded lessons are available to you 24/7 in our online course platform, in addition to our live online Q&As.
Throughout the course, you will be guided by our expert teachers and mentors to help you get the most out of this course.
Every other Monday, you will be introduced to a new subject which includes optional practical homework. The following Monday, there will be a live Q&A with our teachers which is recorded in case you are unable to attend.
In order to receive your certificate, you will need to complete two practical observation tasks, watch all the course lectures, and read the following books:
Rugaas, Turid (2005). On talking terms with dogs: Calming Signals. Dogwise Publishing
Eaton, Barry (2010). Dominance in dogs: Fact or Fiction? Dogwise Publishing
Expert knowledge on dog behaviour and communication
Approximately 22 hours of lectures as well as access to our live online Q&A sessions
Support from mentors speaking 12 different languages
A certificate awarded upon successful completion of the course
Access to a private facebook group for sharing information and receiving feedback
Your payment will be safely handled by Stripe.
Pay 520 EUR in full, or choose one of our payment plans and pay in 2, 3 or 4 instalments.
Please note that instalment payments will automatically be charged to the same card used for the initial payment, and it is your responsibility to ensure that sufficient funds are available in your account.
You will only be able to continue the course if all payments are received.
Please note, if you cancel, a 50 Euros/55 US dollars administration fee will be retained. Written cancellations are accepted until the day before the course starts. After the start of the course, there is  no refund.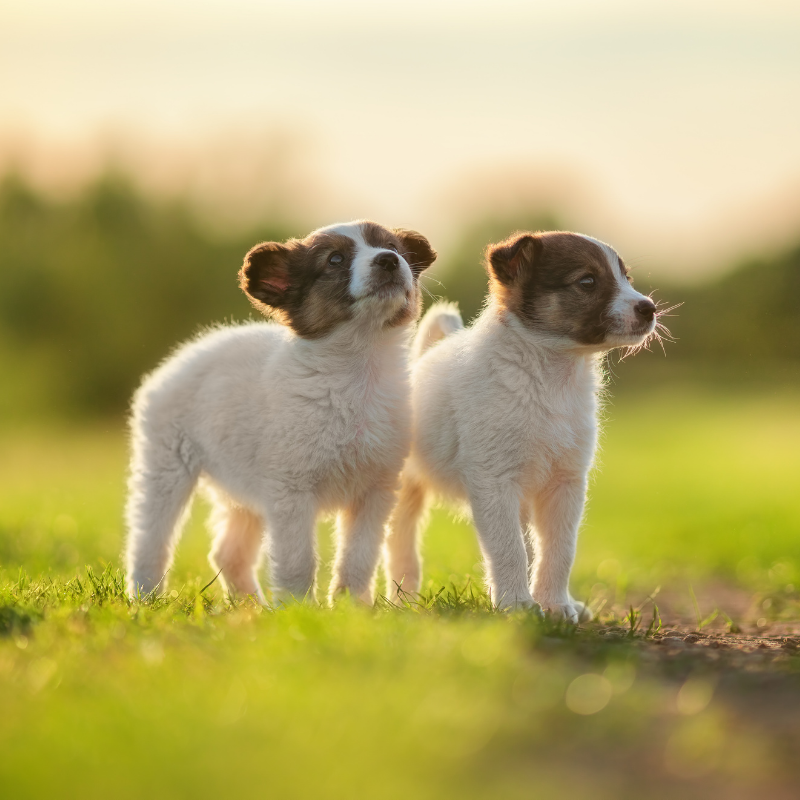 Our next level 1 course starts on the 17th of April.
You will have access to the learning platform for 5 months
A new unit is released every two weeks, with live Q&A sessions in between
All Q&As are recorded and uploaded to the learning platform and private Facebook group
We will remind you about start dates, Q&As and homework via email
Frequently Asked Questions
What do I need to participate in the course?
You need nothing more than a good Internet connection and a computer because the level 1 course is 100% online.
Do I need to have my own dog to complete the course?
It is not necessary to have your own dog because level 1 homework can also be completed by people who do not live with a dog.
What happens if I cannot attend Q&A sessions live on Zoom?
All the Q&A sessions are recorded and uploaded to the learning platform and to the private Facebook group for you to watch at a convenient time. You can also send us your questions in advance to ensure that we cover them.
No, this is a 100% online course. Nonetheless, you will become part of the Nordic Dog Education's international community, thanks to our live Q&A sessions, and our private Facebook group where you can communicate with our teachers and mentors, as well as other students.
Do I get a certificate upon completion of level 1?
You will be awarded a certificate upon successful completion of the course, after watching all the online lectures and completing two homework assignments.
Can I pay in instalments?
What if I already paid and cannot attend?
We will accept written cancellations no later than 1 week prior to the start of the course. Cancellations later than 1 week prior to the start of the course will be charged at 50 % of the course fee. See our terms and conditions.
If you are not sure if the course is right for you, or if you have any additional questions, our Office Manager Elena is here to help.
You can contact her in the following languages: English, French, German and Russian.
Written cancellations will be accepted until the day before the course starts.
No refunds for cancellations after the course has started. Full payment will be charged.
The school fee includes all teachings, Q&A, support and entry to the student online classroom platform.